What are CycleSkyns?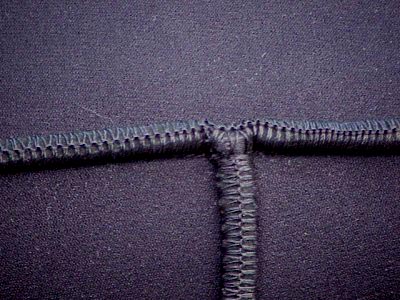 Cycle Skyns are protective motorcycle covers made from 3.5-4.0 mm thick neoprene (wetsuit material) to offer a very durable product that provides exceptional protection to the painted areas of the motorcycle while covered. These covers are for use during repairs, maintenance, and storage; they are not intended for use while riding.
Custom CycleSkyns covers are available, just let us know your make and model. Customization is also available in the form of custom embroidered labels.
* Protects paint during mechanic's work and/or storage with 3.5-4 mm thick neoprene.
* Prevent lost small parts and/or tools; place loose pieces in one of three optional pockets on the tank cover until needed again.
* Keeps covered areas of bike clean during storage--can be used under full motorcycle cover for exceptional extra protection of painted areas.
* Great during garage storage--prevent dings from car doors, children's toys and bicycles and other garage activities.
All covers are meticulously hand-crafted in San Diego, California--American made.
How Cycleskyns Began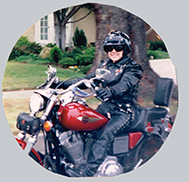 Our founder, Sandy learned to sew and design at a very young age and has done an extensive amount of professional sewing both for garment manufacture and upholstery of automobiles, RVs, boats, motorcycle seats and seats for off-road vehicles.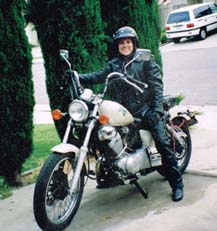 Shown above, Sandy is also a Harley rider who recognized a need to protect the paint on her motorcycle during storage and maintenance.
Being an experienced professional seamstress and designer, and the owner of Seams Creative, she created the protective motorcycle covers in 1996 as a hobby. It turned into a business as she realized there was a demand for the products.

Allcovers are meticulously handmade in San Diego, California--American made.

We enjoy the challenge of custom work and welcome new product ideas. Just click the "Contact" link above to send suggestions or questions to us.